GUTTER CLEANING COMPANY IN COLUMBIA, MD
Why Choose Maryland Pro Services Over Other Gutter Cleaning Companies?
At Maryland Pro Services, our primary goal is to deliver outstanding gutter cleaning services at affordable rates. Our team of amiable and skilled professionals is always eager to help you select the perfect solutions tailored to your gutter cleaning requirements. We take pride in offering dependable, friendly service that simplifies the process of finding the ideal approach for your home maintenance project!
QUALITY
We provide top–notch services using the latest equipment and products.
TRUSTWORTHY
We are reputable and trustworthy, providing quality services.
RELIABLE
We have a reliable, knowledgeable team who provides quality services.
EXPERIENCED
We have extensive experience providing pressure washing services.
AFFORDABLE
We offer competitive rates for all our cleaning and restoration services.
Nicole Timmons
Called and left a message, and Kenny got back to me that afternoon. We scheduled a quote for a day later, and his pricing was good. He was honest and didn't try to sell us services that weren't in our best interest. Now our gutters and clean and there's no more gross algae on the siding - yay! I would definitely recommend Maryland Pro Services.

Keith Bevans
Kenny and his team did an awesome job soft washing our home. When they were finished our siding looked as fresh and clean as the day it was installed. Best of all they cleaned the concrete and brick steps to our basement, the results were truly remarkable.

Don Bisant
Locally owned and operated, they took the time to get the gutters cleaned and the whole house washed and looking great. Additionally, they did the front walk and back concrete patio - I never knew they could look as good as they do now. They were great to work with and I will definitely use them again!

We Are Committed To Your 100% Satisfaction
Professional Gutter Cleaning in Columbia, MD
Maryland Pro Services is your premier source for professional gutter cleaning in Columbia, MD. We specialize in providing comprehensive gutter cleaning services that help keep your home looking beautiful and functioning properly. Our experienced team of professionals will carefully clean your gutters and downspouts, ensuring that your home is protected from water damage and other hazards.
When it comes to gutter cleaning, Maryland Pro Services has the expertise and knowledge to get the job done right. We not only clean your gutters and downspouts, but we also inspect the entire system for potential issues. We will identify any clogs or blockages, repair any damage, and make recommendations for long-term maintenance. Our team can also provide pressure washing services to give your home an extra layer of protection.
At Maryland Pro Services, we understand that gutter cleaning can be a tedious and time-consuming task. That's why we make it our mission to provide our customers with fast, reliable, and affordable services. We strive to provide the best customer service experience possible, so you can rest assured that your home is in good hands with us.
Don't wait any longer to protect your home. Contact Maryland Pro Services today and let us take care of all your gutter cleaning needs. With our professional services, you can rest easy knowing that your gutters are clean and your home is safe. Let us do the hard work for you and enjoy the peace of mind that comes with having a clean and well-maintained home.
Flexible Schedule
We offer flexible scheduling, so our clients can choose when to have their property cleaned and restored.
Free Estimates
We provide free estimates to customers so they can make an informed decision.
Fast and Efficient
We are known for our fast and efficient service and our team will get the job done quickly and professionally.
Customized Services
We offer customized services designed to meet the specific needs of each customer.
At Maryland Pro Services, we understand that homeowners have busy lives and may not have the time or resources to maintain the exterior of their homes. That's why we designed our business around their needs. Our goal is to provide a reliable and efficient service that takes the hassle out of maintaining the exterior of your home.
We take pride in our reputation for providing professional quality and guaranteed work. Our experienced team of technicians is trained to use state-of-the-art equipment and follow industry best practices to ensure that each project is completed to the highest standards. Our commitment to excellence is reflected in our satisfied clients who trust us to take care of their homes.
We strive to build relationships with our customers by partnering with them to understand their needs and vision for their homes. That's why we take the time to listen to our customers and work with them to develop a personalized plan that meets their needs and budget.
Our services help manage, maintain, and improve the exterior of your home. We provide a range of services, including pressure washing, house washing, roof cleaning, gutter cleaning, junk removal, and dryer vent cleaning. Our team of experts is well-equipped to handle any exterior cleaning needs you may have.
Let us take care of the exterior of your home so that you can focus on the things that matter most. Contact us today to schedule a consultation and experience the Maryland Pro Services difference!
Be The Talk Of The Neighborhood
Gutter Cleaning In Columbia, MD
Gutter cleaning is essential for the health and safety of your home. Without regular maintenance, clogged gutters can cause water to overflow, potentially leading to foundation damage and landscaping erosion. In addition to preventing costly damage, regular gutter cleaning can also help protect your home from pests. Clogged gutters provide a perfect breeding ground for mosquitos, rats, and other pests.
At Maryland Pro Services, we take gutter cleaning seriously. Our experienced team will ensure that your gutters are properly cleared of all debris. We use the latest technology and equipment to efficiently remove leaves, sticks, and other debris from your gutters, ensuring that they are clean and functioning properly.
Our team also provides a thorough inspection of your gutters to check for signs of damage and wear. If repairs or replacements are needed, we can provide those services as well.
Don't let clogged gutters cause costly damage to your home. Contact Maryland Pro Services today for professional gutter cleaning services. We are committed to helping you keep your home safe and secure.
What Makes Maryland Pro Services The Best In Columbia, MD?
Professional
ism
Maryland Pro Services is committed to professionalism. Our experienced technicians use state-of-the-art equipment and follow industry best practices to provide the highest level of service.
Safety
Safety is our top priority. Our trained professionals follow all safety protocols and use non-toxic, biodegradable cleaning solutions to protect your property and surrounding areas.
Eco-Friendly
At Maryland Pro Services, we believe in protecting the environment. We use only eco-friendly, biodegradable cleaning solutions and follow environmentally responsible practices to minimize our impact on the planet.
We Make Pressure Washing Easy
Get In Touch
Contact us today to learn more about our services. You won't be disappointed!
Schedule An Appointment
We provide free estimates ensuring you get the most competitive price.
We Take Care Of You
Sit back and relax while we care for your property's pressure washing needs.
When We Leave
You will be provided with a fresh, renewed and rejuvenated property.
Frequently Asked Questions
How often should I get my gutters cleaned?
We recommend having your gutters cleaned at least twice a year, once in the fall and once in the spring, or after any major storm.
Can I do the gutter cleaning myself?
Gutter cleaning can be a dangerous job and should be left to a professional.
How much does gutter cleaning cost?
The cost of gutter cleaning varies depending on the size of your home and the condition of your gutters. Contact us for a free estimate.
What is included in a gutter cleaning service?
Our gutter cleaning service includes clearing debris from gutters, flushing downspouts, and checking for any necessary repairs.
Here Are The Multiple Ways We Can Serve You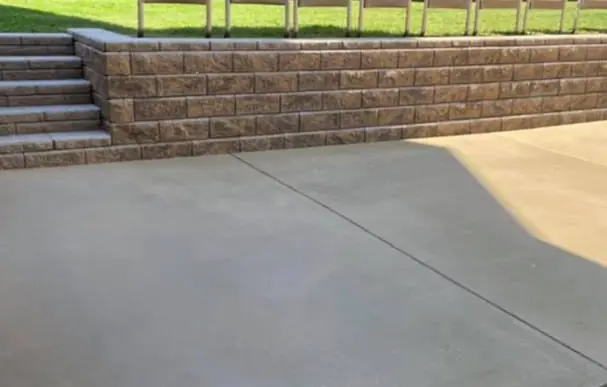 Our pressure washing service uses state-of-the-art equipment and industry best practices to remove dirt, grime, and other stubborn stains from your property, leaving it looking as good as new.
Give your home a fresh, clean look. We use eco-friendly cleaning solutions and specialized techniques to remove dirt, grime, and other debris from your home's exterior surfaces.
Gutter cleaning removes debris from your gutters and downspouts, ensuring they function properly and protecting your home from water damage.
We make getting rid of unwanted items easy and hassle-free. We handle all types of junk and dispose of it in an environmentally responsible manner.
We Only Deliver The Best!
Gutter Guard Installation in Columbia, MD
Having a gutter guard system installed can provide a number of benefits for your home or business. Gutter guards can help to prevent leaves, debris, and other materials from clogging up your gutters, allowing for better drainage and preventing the need for costly repairs down the line. In addition, installing gutter guards can help to protect your roof from water damage, mold, and mildew, and can even help to keep your foundation from cracking.
At Maryland Pro Services, we use only the best materials and the latest techniques to ensure that your gutter guard installation is done right the first time. Our experienced technicians are highly trained and have the expertise to ensure that your gutter guard system is installed properly, securely, and efficiently.
When you choose Maryland Pro Services for your gutter guard installation, you can rest assured that your gutters will be in good hands. We take great care to ensure that your gutter guard system is properly installed and that it meets your needs and expectations. We are committed to providing our customers with the highest level of satisfaction and are proud to offer our professional gutter guard installation services in Columbia, MD.