HOUSE WASHING COMPANY IN COLUMBIA, MD
Why Choose Maryland Pro Services Over Other House Washing Companies?
At Maryland Pro Services, our primary goal is to deliver outstanding house washing services at affordable rates. Our team of amiable and skilled professionals is always eager to help you select the perfect solutions tailored to your house washing requirements. We take pride in offering dependable, friendly service that simplifies the process of finding the ideal approach for your home maintenance project!
QUALITY
We provide top–notch services using the latest equipment and products.
TRUSTWORTHY
We are reputable and trustworthy, providing quality services.
RELIABLE
We have a reliable, knowledgeable team who provides quality services.
EXPERIENCED
We have extensive experience providing pressure washing services.
AFFORDABLE
We offer competitive rates for all our cleaning and restoration services.
Nicole Timmons
Called and left a message, and Kenny got back to me that afternoon. We scheduled a quote for a day later, and his pricing was good. He was honest and didn't try to sell us services that weren't in our best interest. Now our gutters and clean and there's no more gross algae on the siding - yay! I would definitely recommend Maryland Pro Services.

Keith Bevans
Kenny and his team did an awesome job soft washing our home. When they were finished our siding looked as fresh and clean as the day it was installed. Best of all they cleaned the concrete and brick steps to our basement, the results were truly remarkable.

Don Bisant
Locally owned and operated, they took the time to get the gutters cleaned and the whole house washed and looking great. Additionally, they did the front walk and back concrete patio - I never knew they could look as good as they do now. They were great to work with and I will definitely use them again!

We Are Committed To Your 100% Satisfaction
Professional House Washing in Columbia, MD
For homeowners in Columbia, MD, maintaining a clean and visually appealing home is of paramount importance. With the passage of time, the exterior of houses can become grimy, dirty, and suffer from the growth of mold and mildew, which can take away from the overall aesthetic of the property. In such cases, hiring a professional house washing service is essential.
Maintaining the visual appeal of your home is a top priority for homeowners in Columbia, MD, known for its picturesque neighborhoods and beautiful houses. To uphold the community's standards and preserve your property's value, it's essential to have a clean, well-maintained exterior. Maryland Pro Services, a professional house washing company, is the ideal choice to help you achieve this goal by expertly removing dirt, grime, and unwanted organic growth from your home's exterior.
In Columbia, MD, the climate can be quite varied, with hot and humid summers leading to mold and mildew growth. These not only blemish your home's appearance but can also cause structural damage and potential health problems for occupants. Maryland Pro Services has the expertise and equipment necessary to effectively remove these harmful organisms, preventing further damage and ensuring a safe living environment.
Protecting your home's exterior surfaces is another compelling reason to choose Maryland Pro Services for professional house washing in Columbia, MD. The cleaning process can be intricate, requiring specialized knowledge, tools, and techniques. Maryland Pro Services employs gentle pressure washing methods and biodegradable cleaning agents that won't harm your home's siding, brick, or stucco, preserving its integrity and extending its lifespan.
By hiring Maryland Pro Services, you also save time and effort. Cleaning a home's exterior can be labor-intensive and time-consuming, especially for hard-to-reach areas. By entrusting this task to Maryland Pro Services' professional team, you can focus on other essential aspects of your life, confident that your home is in good hands.
Flexible Schedule
We offer flexible scheduling, so our clients can choose when to have their property cleaned and restored.
Free Estimates
We provide free estimates to customers so they can make an informed decision.
Fast and Efficient
We are known for our fast and efficient service and our team will get the job done quickly and professionally.
Customized Services
We offer customized services designed to meet the specific needs of each customer.
At Maryland Pro Services, we understand that homeowners have busy lives and may not have the time or resources to maintain the exterior of their homes. That's why we designed our business around their needs. Our goal is to provide a reliable and efficient service that takes the hassle out of maintaining the exterior of your home.
We take pride in our reputation for providing professional quality and guaranteed work. Our experienced team of technicians is trained to use state-of-the-art equipment and follow industry best practices to ensure that each project is completed to the highest standards. Our commitment to excellence is reflected in our satisfied clients who trust us to take care of their homes.
We strive to build relationships with our customers by partnering with them to understand their needs and vision for their homes. That's why we take the time to listen to our customers and work with them to develop a personalized plan that meets their needs and budget.
Our services help manage, maintain, and improve the exterior of your home. We provide a range of services, including pressure washing, house washing, roof cleaning, gutter cleaning, junk removal, and dryer vent cleaning. Our team of experts is well-equipped to handle any exterior cleaning needs you may have.
Let us take care of the exterior of your home so that you can focus on the things that matter most. Contact us today to schedule a consultation and experience the Maryland Pro Services difference!
Be The Talk Of The Neighborhood
House Washing In Columbia, MD
Are you tired of looking at the dirt and grime buildup on your home's exterior? Do you want to restore your property's curb appeal without breaking the bank? Look no further than Maryland Pro Services – the premier pressure washing company serving Columbia, MD, and the surrounding areas.
Our team of experienced professionals has the knowledge and equipment to provide top-notch house washing services that will leave your property looking like new. We use only the best pressure washing techniques and environmentally friendly cleaning agents to remove even the toughest stains and dirt buildup, while also protecting your home's delicate surfaces.
At Maryland Pro Services, we understand that your home is your biggest investment, which is why we take great care to provide personalized services tailored to your specific needs. Whether you need a full exterior house wash or just a quick touch-up, we have the skills and expertise to get the job done right the first time.
So why wait? Don't settle for a dirty, uninviting home. Call Maryland Pro Services today and experience the difference that our professional house washing services can make. With our affordable prices and exceptional customer service, you'll wonder why you didn't call us sooner!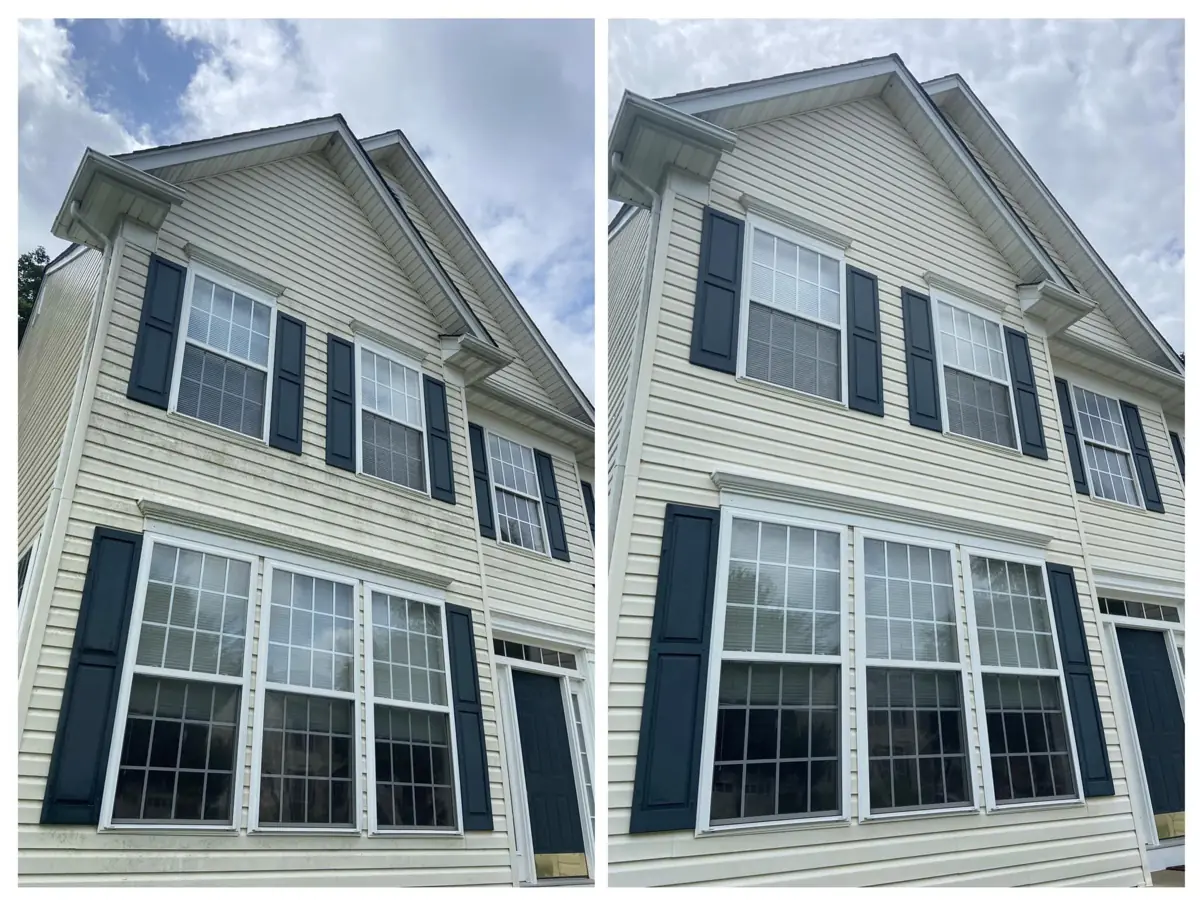 What Makes Maryland Pro Services The Best In Columbia, MD?
Professional
ism
Maryland Pro Services is committed to professionalism. Our experienced technicians use state-of-the-art equipment and follow industry best practices to provide the highest level of service.
Safety
Safety is our top priority. Our trained professionals follow all safety protocols and use non-toxic, biodegradable cleaning solutions to protect your property and surrounding areas.
Eco-Friendly
At Maryland Pro Services, we believe in protecting the environment. We use only eco-friendly, biodegradable cleaning solutions and follow environmentally responsible practices to minimize our impact on the planet.
We Make Pressure Washing Easy
Get In Touch
Contact us today to learn more about our services. You won't be disappointed!
Schedule An Appointment
We provide free estimates ensuring you get the most competitive price.
We Take Care Of You
Sit back and relax while we care for your property's pressure washing needs.
When We Leave
You will be provided with a fresh, renewed and rejuvenated property.
Frequently Asked Questions
What is house washing?
House washing is a service that involves using high-pressure water and specialized cleaning solutions to clean the exterior surfaces of your home, including siding, brick, stone, and concrete.
How often should I have my house washed?
It is recommended to have your house washed at least once a year, although the frequency may vary depending on factors such as climate, tree cover, and proximity to busy roads or construction sites.
Is house washing safe for my home's exterior?
Yes, house washing is safe when done by a professional using the appropriate equipment and cleaning solutions. In fact, regular house washing can help prevent damage and extend the life of your home's exterior surfaces.
Can house washing remove all stains and discolorations?
While house washing can remove many stains and discolorations caused by dirt, grime, and mold, some stains may require additional treatments or specialized cleaning techniques. Your house washing professional can advise you on the best approach based on the type of stain and the surface being cleaned.
How long does house washing take?
The duration of house washing can vary depending on the size of your home, the condition of the surfaces being cleaned, and the equipment and techniques used by the professional. Typically, a standard-sized home can be washed within a few hours to a full day.
Here Are The Multiple Ways We Can Serve You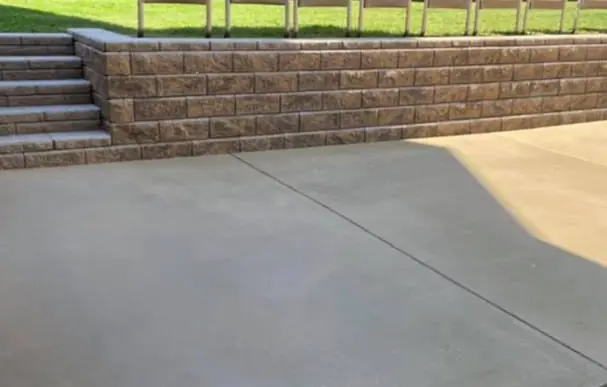 Our pressure washing service uses state-of-the-art equipment and industry best practices to remove dirt, grime, and other stubborn stains from your property, leaving it looking as good as new.
Give your home a fresh, clean look. We use eco-friendly cleaning solutions and specialized techniques to remove dirt, grime, and other debris from your home's exterior surfaces.
Gutter cleaning removes debris from your gutters and downspouts, ensuring they function properly and protecting your home from water damage.
We make getting rid of unwanted items easy and hassle-free. We handle all types of junk and dispose of it in an environmentally responsible manner.
We Only Deliver The Best!
Maryland Pro Services, your local experts in house washing! Are you tired of looking at your dirty and grimy house and wondering how to clean it? Look no further, because we are here to help! Let us tell you about the benefits of house washing and why it's essential for your home's maintenance.
First and foremost, house washing improves your home's curb appeal. It removes dirt, grime, and other unsightly stains, giving your house a fresh and clean look. Not only will this make your home look better, but it will also increase its value if you're planning to sell it in the future.
In addition to improving the appearance of your home, house washing also helps prevent damage. Dirt, mold, and mildew can build up on your home's exterior over time, leading to rot, decay, and even structural damage. By regularly pressure washing your home, you can prevent these issues and extend the life of your home.
At Maryland Pro Services, we use state-of-the-art equipment and eco-friendly cleaning solutions to ensure that your house is cleaned safely and effectively. Our team of experienced professionals takes pride in providing exceptional service and exceeding our clients' expectations.
So, don't wait any longer to improve your home's appearance and protect it from damage. Contact Maryland Pro Services today to schedule your house washing service in Columbia, MD. We guarantee you'll be amazed by the results!